Valbonne markets Cote d'Azur, South France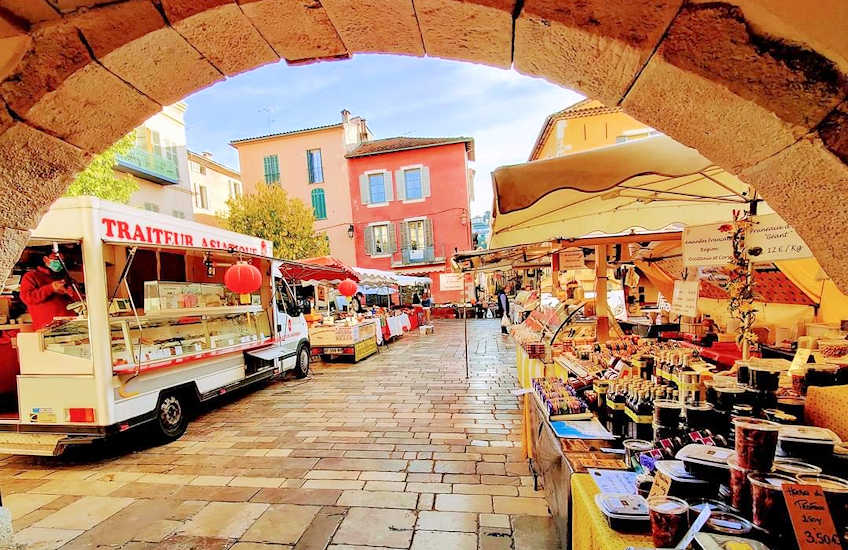 Valbonne is a great area for markets in Cote d'Azur, South France. Valbonne is an old fortified hill-town located in the hills above Nice and Cannes (both of which are 20-25 mins drive). I was in Valbonne just a few months ago. It is a very green town, surrounded by pine forests. The central square contains the main restaurants and it is where everyone tends to meet up. There are also some nice little side streets in the surrounding old Town, where you can find lots of boutiques, art galleries, etc.
Valbonne grew quite rapidly as a town in the 1980s. The building of the Sofia Antipolis Technology Park just down the road, saw an influx of companies such as IBM, Nortel, Siemens, GlaxoSmithKline, and Hewlett-Packard setting up facilities. These companies attracted a whole host of Engineers, IT workers and Scientists to the town. Valbonne with its attractive historical centre was a popular place to live and many villas were built around the town. In 1975 the population of the town was just 2,500. 15 years later it had increased to 11,000.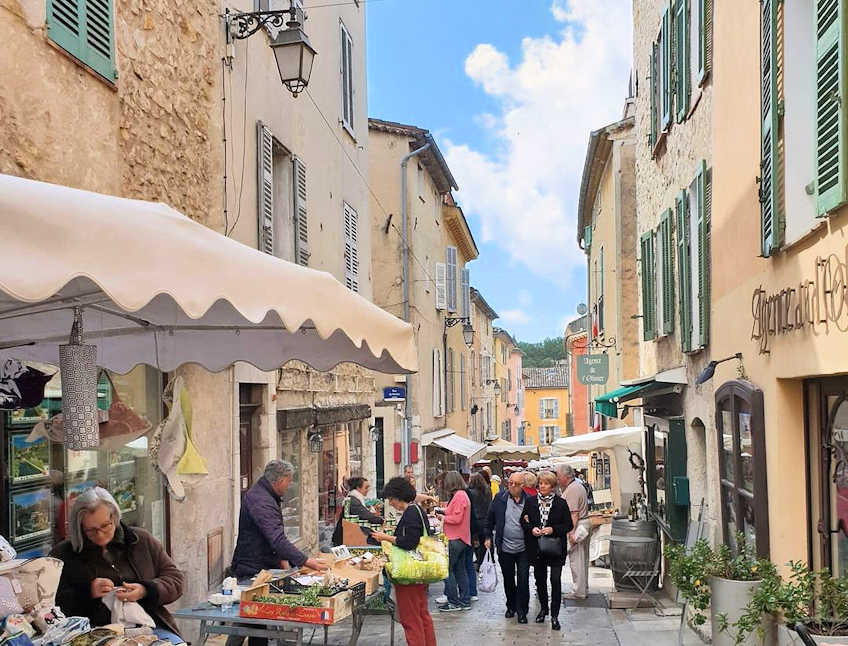 Valbonne holds a weekly market every Tuesday and Friday at the Place des Arcades, the beautiful central square and along some of the small streets that lead up to the square. The market focuses mainly on fresh vegetables and fruit, as well as other local produce such as spices, olives and olive oils. You will also find plenty of cheese stalls, fresh meat and fish vendors and independent artisans selling preserves, jams and tapenades.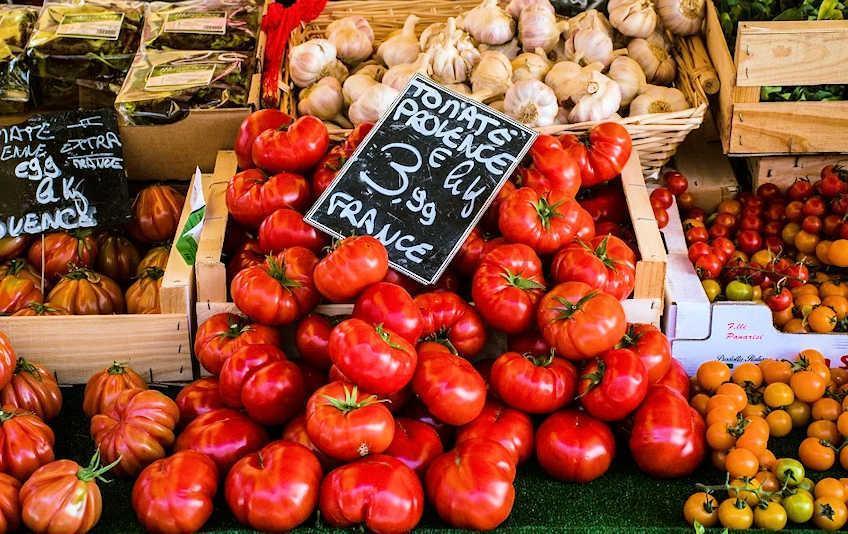 In addition, Valbonne also holds a number of specialist markets throughout the year, including a popular Christmas market:
Valbonne Brocante market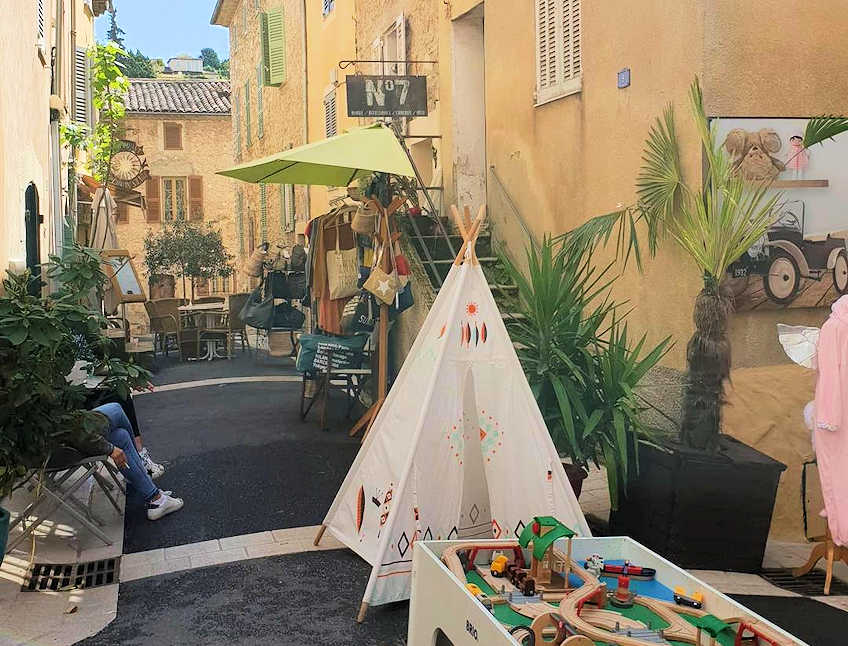 This traditional French flea market is held at the Place des Arcades in Valbonne on the first Sunday of every month. This is a great place to pick up some antique pieces for decorating your home, as well as finding some bizarre and wonderful artefacts. Valbonne has historically been an important centre for ceramics, stoneware and pottery and there are always plenty of heritage pieces for sale.
Valbonne Antique market France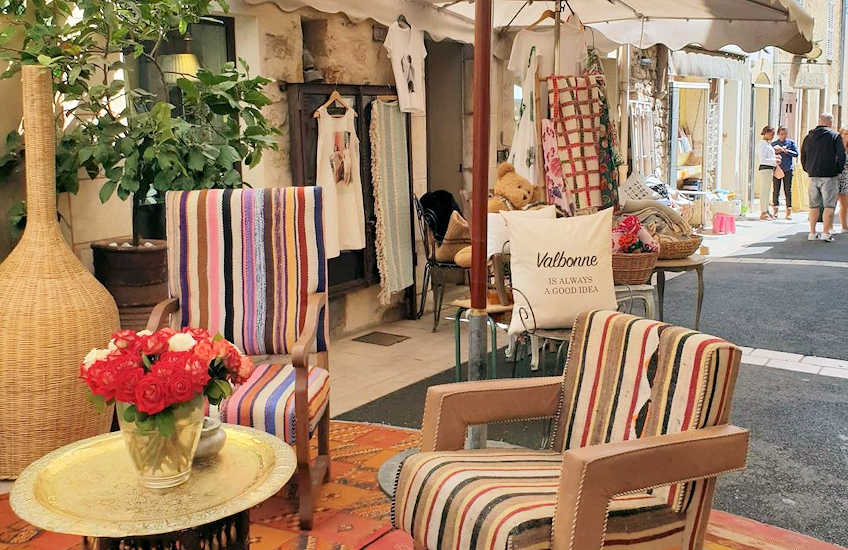 Valbonne is host to a large antique market in the town every year at the end of August. Collectors and professional sellers come from across the South of France to display and purchase pieces.
The Valbonne antique market is one of the largest French Antiques fairs in the Cote d'Azur, with only L'Isle sur Sorgue, Avignon and Aix-en-Provence rivalling it for the number of stallholders and visitors. The market takes over the whole town, with many of the streets closed off just for pedestrians.
The Valbonne antique market is very popular with visitors, so you are best advised to arrive early to secure a parking spot, as well as to grab a bargain.
Market potters exhibition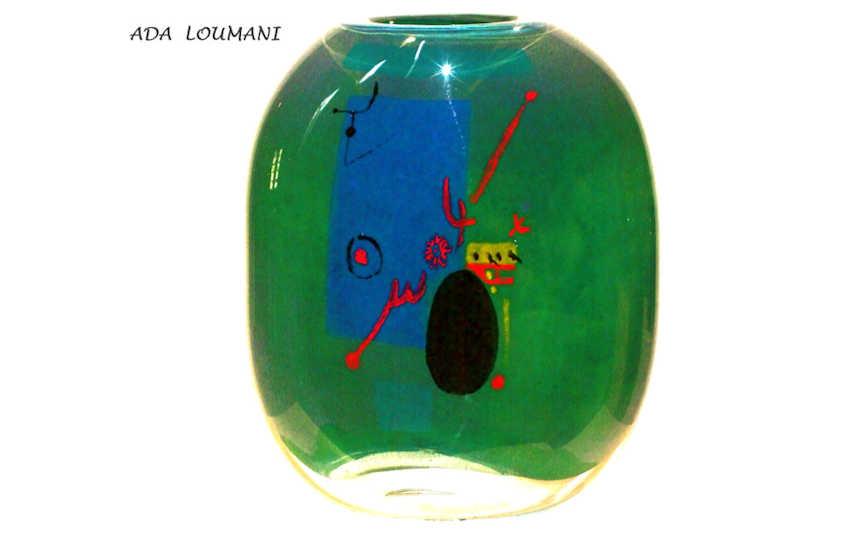 Photo courtesy of www.loumani.fr
Every September Valbonne stages a large pottery and glasswork exhibition in the Gallery Loumani. Ada Loumani is a specialist glass-blowing artist whose works sell all around the World. The exhibition showcases the work of some Thirty local potters and the display range from ceramics, to porcelain, stoneware, earthenware and raku. The potters also provide live demonstrations of wood turning, stone carving, and glazing.
Valbonne Christmas Market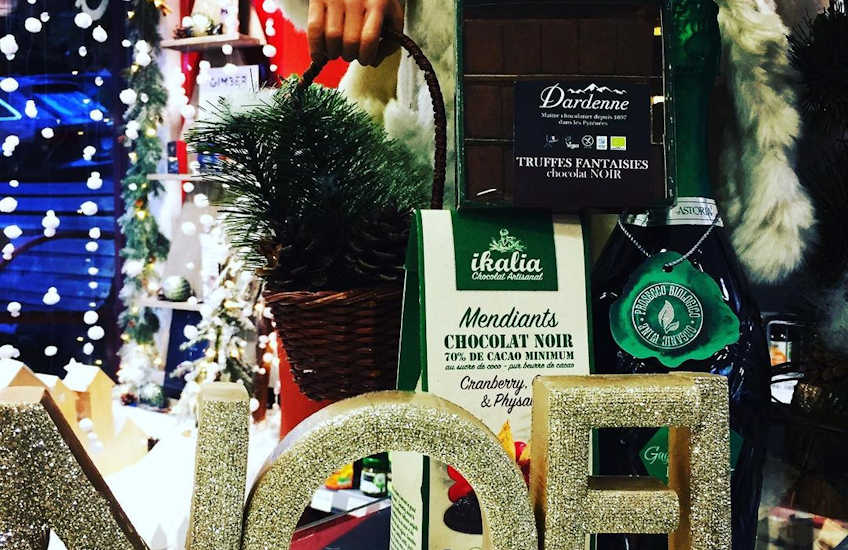 In the run up to Christmas, Valbonne holds a large Christmas market in the Place des Arcades. This beautiful square is transformed into an Alpine scene complete with over one hundred stalls run by local producers, artists and artisans.
Valbonne's Christmas market features a range of food products from cheese, to tapenades, foie gras and honey. You will also find a good range of local crafts for holiday season gifts and whilst the children will enjoy the carousels and fireworks, magic shows and a small petting zoo.
Although you will find larger Christmas markets in South France (such as Nice, Avignon and Aix-en-Provence), I think that it is the charming architecture of the main square in Valbonne which makes it such a charming French Christmas market to visit.
The 2021 Valbonne Christmas market France will be taking place from 18 to 20 December 2021 on the Place Méjane and from 21 to 24 December in various streets around Valbonne's historic centre.
Tags: French Riviera, Cote d'Azur, Markets South France, Valbonne France