Ecopark Adventure centre - tree climbing South France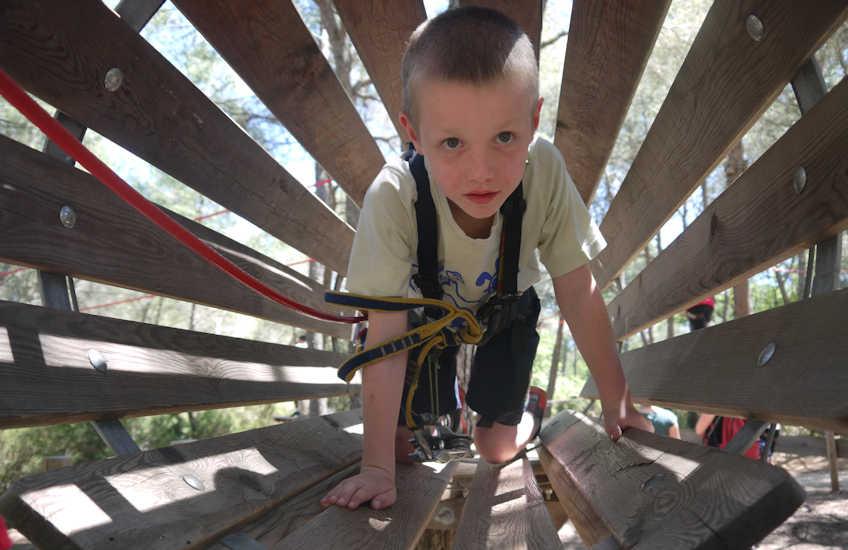 Ecopark Adventure centre is set in dense forest in the hills above Toulon, South France. Ecopark specialises in tree climbing adventures, involving abseiling, tree canopy walks and rope ladders. If you're looking to entertain your kids in the South of France this summer and you are looking for something a bit different, then the Ecopark Adventure park France offers a great day out.
Whilst this may not be for those fearful of heights (like me!), this is great fun. It takes you back to being 10 years old again. Oh and the kids will enjoy it as well. Our lot thought it was brilliant and they slept like Pandas in the car on the way home.
South of France with kids - Ecopark Adventure centre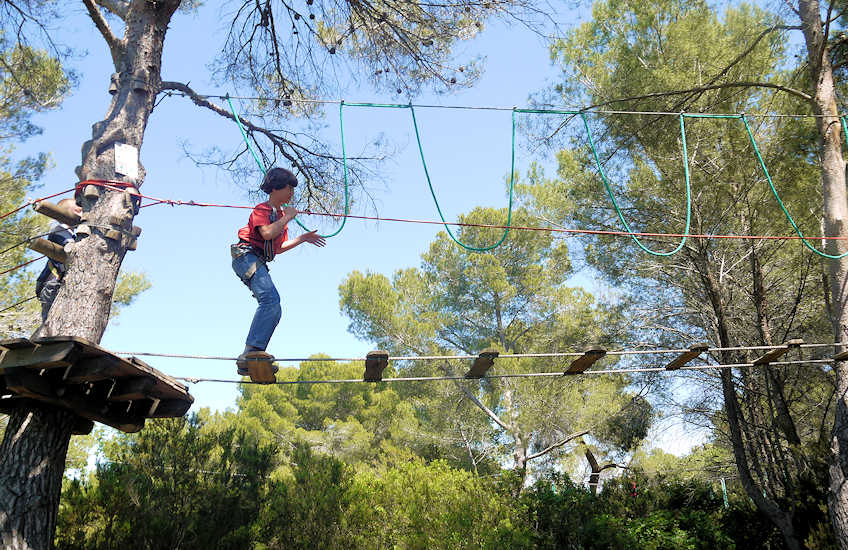 Ecopark runs two tree climbing parks. The one we went to was close to the village of Sollies-Ville which is about 25 mins from Toulon. They do run another park closer to Marseille, but this one was more convenient for us as we were visiting the grandparents in Toulon.
This Adventure park is well managed and the instructors give a full safety demonstration before you start. Everything is controlled by zip wires so it is virtually impossible to fall. The Ecopark opens from 13.00 everyday and closes at 19.30. The minimum height restriction is 1.10m and to be honest I think that under 6s would struggle a bit with even the lower level courses. I didn't think that it was too expensive. They do provide a family ticket (as long as you have 5 or more people participating - which suited our family of 5).