Seaquarium Le Grau-du-Roi South France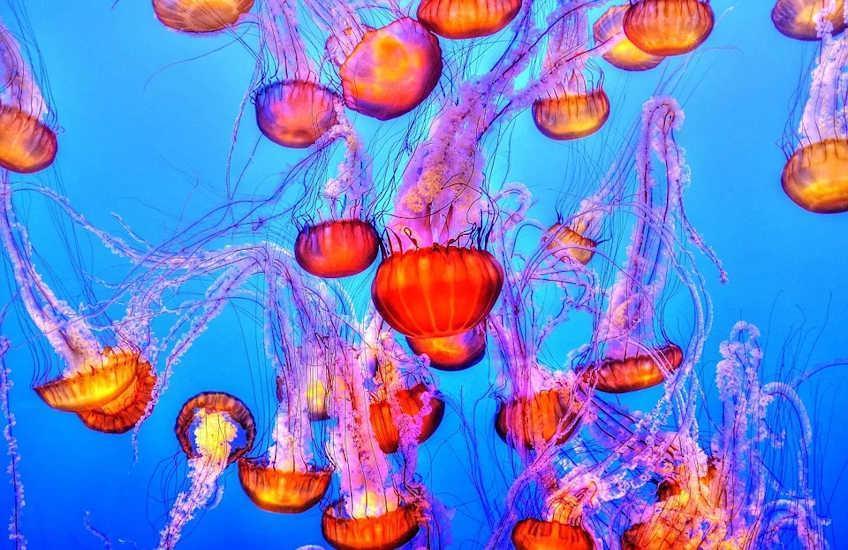 If you want to entertain the kids on your holidays in France this summer and you want an alternative to the beach, then the aquarium at Le Grau du Roi, France, is perfect. This aquarium come complete with Shark tunnel, seal and sea-lion observatory and beautiful varieties of jelly fish, focuses very much on educating children of all ages. We especially liked the collection of tropical fish and the sea museum. The children really liked the Garden area with its hands-on pond. It was worth the day out. It wasn't too expensive and afterwards we had a walk around the marina at Port Camargue and then drove to Aigues Mortes for something to eat.
Kids holidays in France: Aquarium, Le Grau-du-Roi, France
The Aquarium Le Grau du Roi, France, is open every day all year around. During July and August it is open from 10.00 until midnight. In May, June and September, the aquarium stays open from 10.00 until 20.00. During the winter months the aquarium opens from 10.00 until 19.00.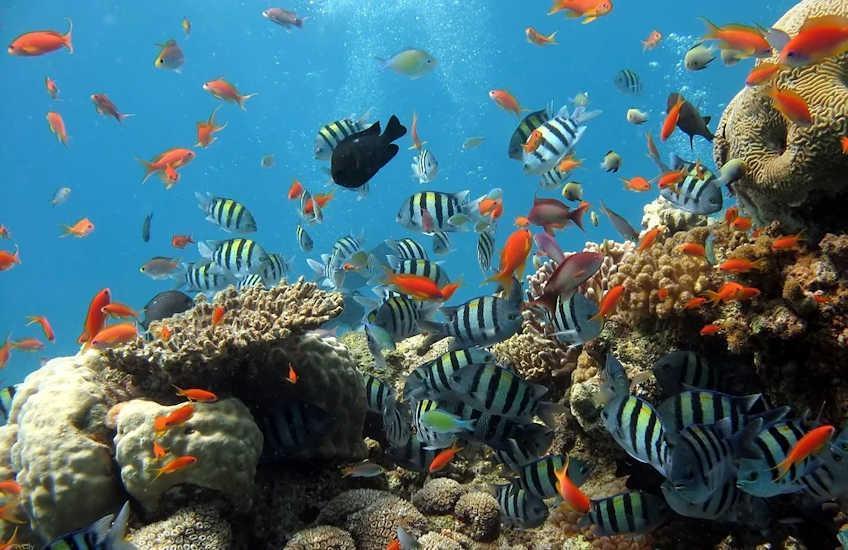 One of the highlights of Le Grau de Roi aquarium, is the 30 species of sharks contained in a giant aquarium that spans 2 floors. Next to this, there is a 1000 m2 permanent exhibition and learning centre (the Requinarium) which contains lots of games, videos and fascinating details on over 500 species of shark.
The Seaquarium has two dedicated aquariums for Tropical and Mediterranean fish species. The Mediterranean aquarium features Dusky Grouper and Scorpion fish and in the Tropical Space you can see the beautiful Clownfish and the impressive Moray Eels.
Seaquarium also features an outdoor pool which contains Harbour seals and Patagonian sea lions. Visitors can watch them swimming, sleeping and feeding.
Getting there:
Seaquarium Le Grau du Roi is situated in Grau du Roi Port Camargue, next to La Grande Motte. You can reach it from Montpellier by taking the D21 (to Perols) and then the D62 (past La Grande Motte). From Nimes, take the D34 at junction 27 on the A9, then pick up the D61 towards La Grand Motte. When you get into Le Grau du Roi, head for Port Camargue. It is fairly well signposted until you get near to it!
The Aquarium is following the latest Covid-19 guidelines and requires visitors to (where possible) buy tickets online in advance. All areas are regularly disinfected, hand gel sanitisers are located at regular intervals and visitors are expected to socially distance.
Visit Aquarium Le Grau du Roi for more information.
Tags: Kids France, Tourism South France