10 fun things to do in South of France with kids in 2021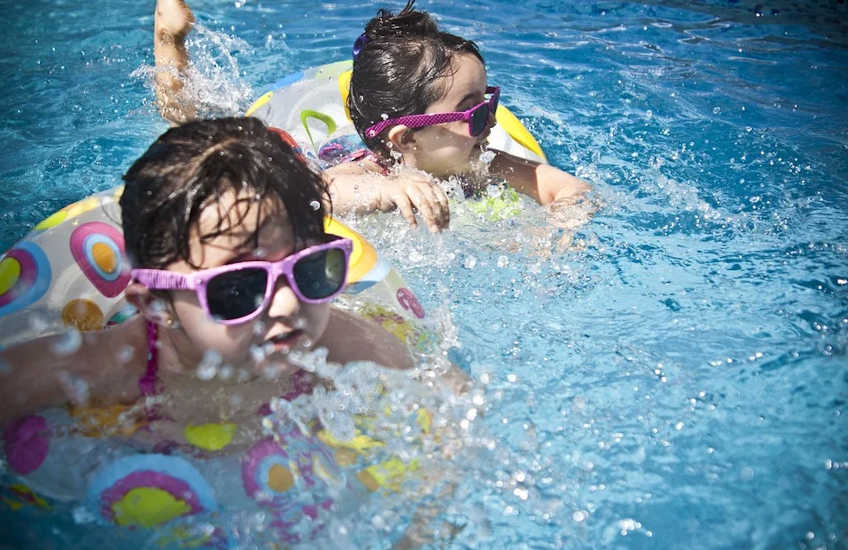 If you are visiting Southern France with your children or grandchildren for your holidays in 2021, here are some fun things to do in South of France with kids.
Fun activities South France for kids
Boat ride to the Calanques
We live in the South of France all year and our 3 boys grew up here. We were always on the look out for some cool places to visit for family activities in France. The thing with boys is that as long as they have something to do, they are no trouble. They can be throwing stones into a river or building a den in the woods. But as soon as you turn your back and they become bored, that is when all mayhem breaks out. And especially with 3 boys, you can always guarantee that one of them will be falling out with the other two.
I always remember my Brother-in-Law (who has 2 girls) looking at our boys running wild at the beach and he was just shaking his head. I said to him, "Look I have already lost my hair, wait until your girls become teenagers, that is when I will get the cigars out". As it turned out his girls are still as good as gold and he still has a full head of hair. There is no justice in this World!
This list of what to do with your kids in South France has been compiled following extensive research and much debate by our 3 boys: Cameron 16, Archie 13 and Finlay 10. There were many other items that didn't make it into the Top 10 and we have over 15 years experience of touring around the whole of the South of France entertaining our little monkeys.
If you are looking for a particular activity or want some ideas for your vacation, then please drop me a line (Iain Laverock) and I will be happy to send you some suggestions. Enjoy your visit.
1. Family activities France - boat ride from Marseille to the Calanques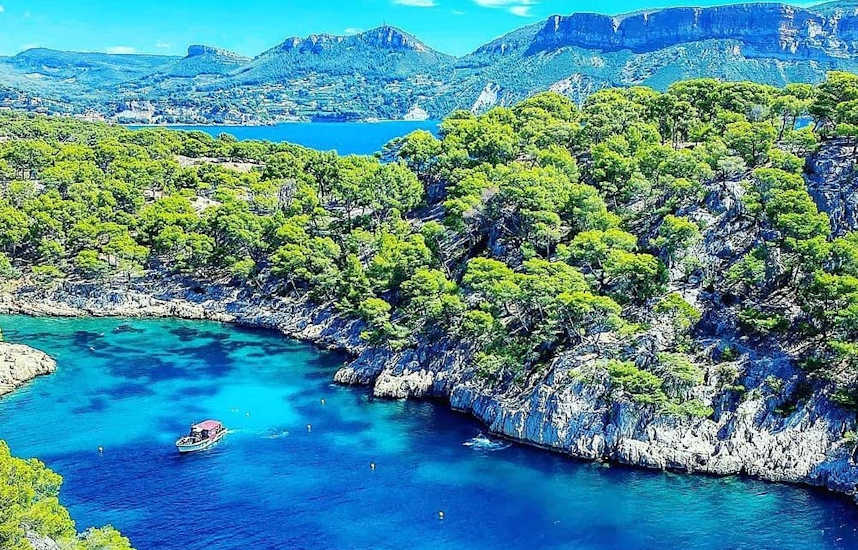 We did this trip last summer when we were visiting friends in Marseille and it was great. From the central port in Marseille (Vieux Port), you take a boat trip along the coast to Cassis. Close to Cassis there is a wonderful inlet (called the Calanques), which has beautiful turquoise waters and a small beach at the end. The boat drops anchor and you can then jump overboard and snorkel about following the fish.
The boat trip lasts about 3.5 hours. Make sure you take a picnic, as well as arm bands, snorkels and swimming trunks.
We used a boat company called Turquoise Calanques, but there are plenty of other companies that do the same trip. There are 2 departure times (09.30 and 14.00). On the way out to the Calanques you get a great view of Marseille, the old castle and the cliffs along the coastline.

2. Fun things to do in Nice, France - Park Phoenix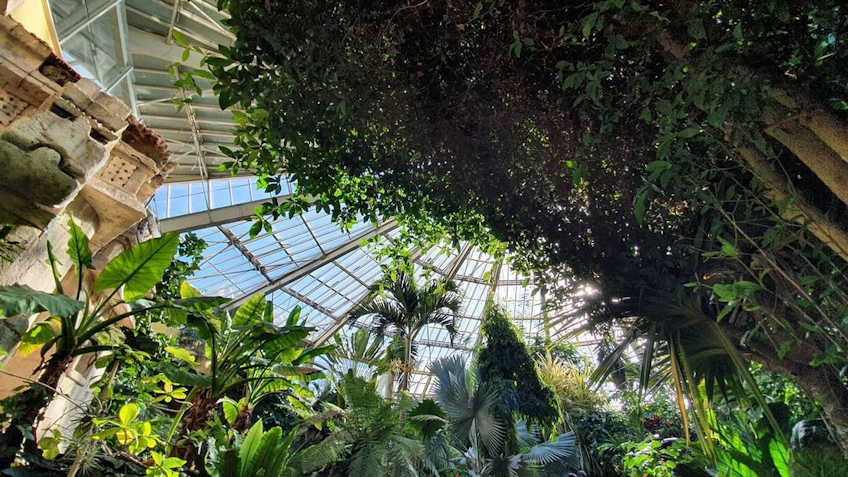 This park is a real gem if you're at a loose end trying to find a quiet activity for the kids to do in South France during your holidays. Park Phoenix is an ecological park located in the western suburbs of Nice opposite Nice airport.
Park Phoenix is probably best suited to smaller children as it provides a shaded area where they can wander around and feed animals, walk through the tropical rain forest, see the Wallabies, etc. If you get a hot day in the height of summer then walking around this park with its shaded greenery is perfect. The lake with the ducks and swans is very nice.
Park Phoenix costs virtually nothing. Tickets for Adults cost €3 and children are free. The park opens from 09.30 to 18.30 each day. there is a nice picnic area and I think that you could easily spend around 4 hours here before the obligatory clamour for ice cream kicks in.
3. Kids in South of France - Picnic at the Pont du Gard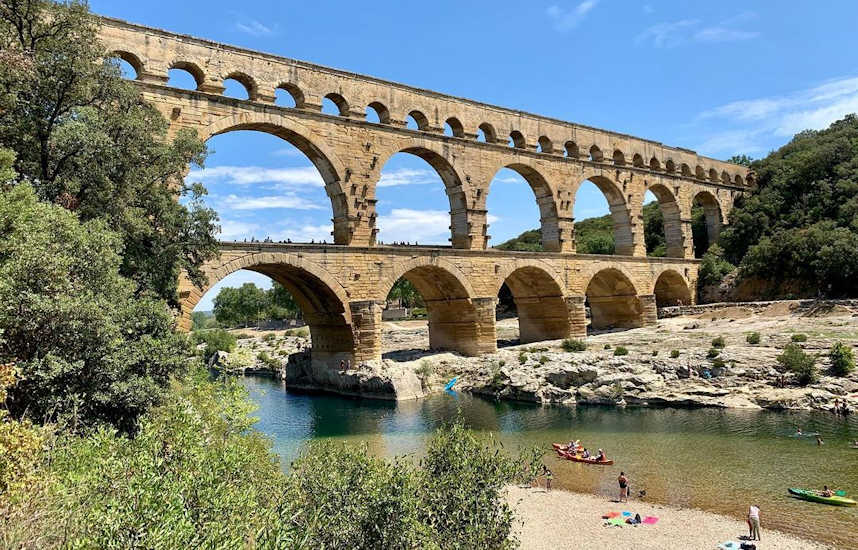 The Pont du Gard, is one of the most dramatic monuments of Roman architecture in France. The Pont du Gard is located north-west of the city of Nimes in South France and it is one of the most visited historical monuments in France.
This Roman aqueduct, was built around AD50 to carry water over 50 km from Uzes to Nimes. It still amazes me how the Romans ever built the structure, it is absolutely enormous (about 50m above the River Gardon at its highest point).
There are two alternative places to eat at this famous Roman Aqueduct. You can either eat on the banks of the river with a fantastic view of the bridge in all its glory, or you can pick a nice shady spot on the botanical trail through the Mediterranean garden.
Once you've finished with your picnic, you children can be entertained swimming in the river under the bridge, visiting the children's activity centre in the Pont du Gard visitors centre or just lazing in the sun besides one of the most famous sites in the South of France. For other Picnic ideas see our article Best Picnic Spots South France.
4. Things to do in South of France with kids - Aqualand, Frejus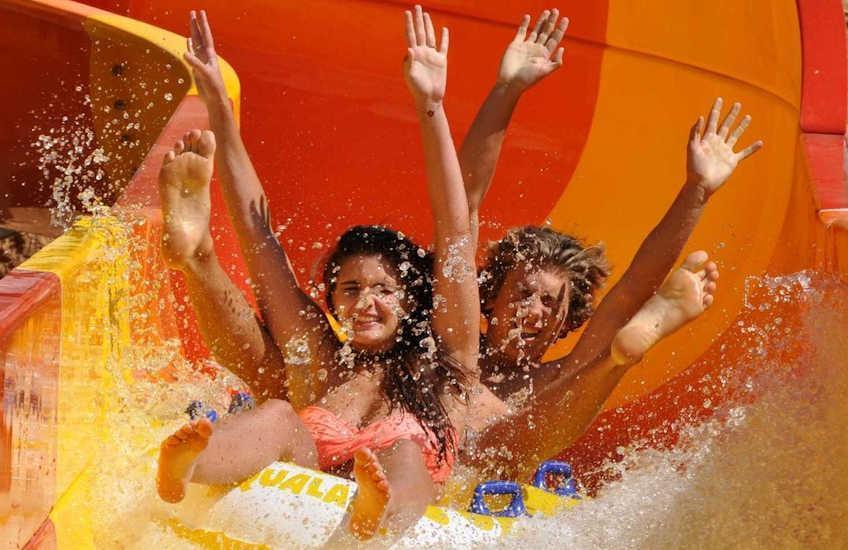 Our favourite rides at the Aqualand waterpark in Frejus were the King Cobra - absolutely terrifying, a pitch black ride that seems to last for ever and takes you spinning and turning down; the Niagra - a straight long chute that propels you down in 2 seconds; and the Black hole - a massive flume. But all of these slides do attract massive queues.
There is a clutch of good slides which don't get too busy (Anaconda, Colour Splash and Blue Mountain). The wave machine pool is very good and the toddler pools are safe and entertaining. There was not too much to go on if you were under 1.10m. If you do have small children, you might be better visiting Aqualand in Saint-Cyr-sur-Mer, as this tends to get less busy.
Despite all the queueing we had a good day out. It is not something I want to do every day, but it is good fun nonetheless. It certainly brings out the big kid in you. We visited the Aqualand park in Frejus.
There is also another Aqualand in Sainte-Maxime just up the road. I have no idea which is the better park (Aqualand seem to have similar rides at their parks), but when we looked it up on the internet, Frejus seemed to have more rides and looked a bigger park.

5. Paces in France kids - Seaquarium, Le Grau-du-Roi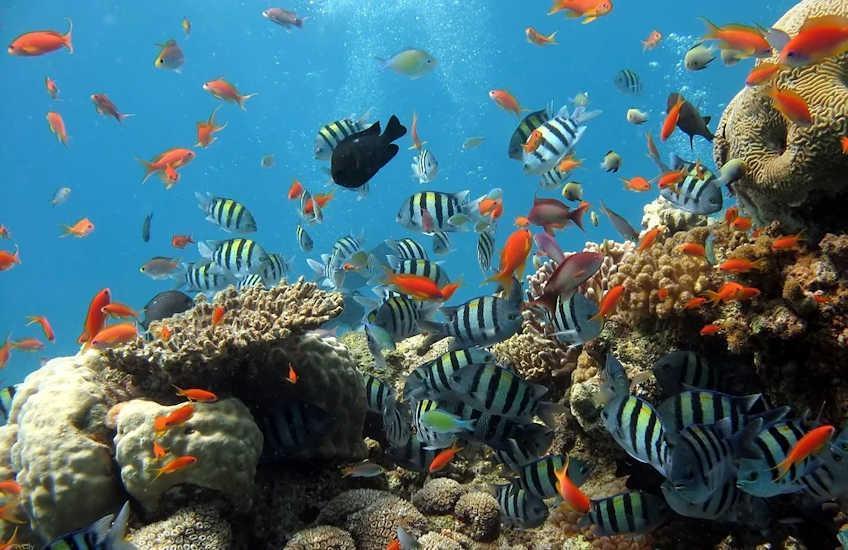 If you want an alternative to the beach or an economical alternative to Aqualand, then then the aquarium at Le Grau du Roi, France, is perfect. This aquarium come complete with Shark tunnel, seal and sea-lion observatory and beautiful varieties of jelly fish, focuses very much on educating children of all ages. We especially liked the collection of tropical fish and the sea museum.
The children really liked the Garden area with its hands-on pond. It was worth the day out. It wasn't too expensive and afterwards we had a walk around the marina at Port Camargue and then drove to Aigues Mortes for something to eat.
The Seaquarium Le Grau du Roi, France, is open every day all year around. During July and August it is open from 10.00 until midnight. In May, June and September, the aquarium stays open from 10.00 until 20.00. During the winter months the aquarium opens from 10.00 until 19.00.
One of the highlights of Le Grau de Roi aquarium, is the 30 species of sharks contained in a giant aquarium that spans 2 floors. Next to this, there is a 1000 m2 permanent exhibition and learning centre (the Requinarium) which contains lots of games, videos and fascinating details on over 500 species of shark.
The Seaquarium has two dedicated aquariums for Tropical and Mediterranean fish species. The Mediterranean aquarium features Dusky Grouper and Scorpion fish and in the Tropical Space you can see the beautiful Clownfish and the impressive Moray Eels.
Seaquarium also features an outdoor pool which contains Harbour seals and Patagonian sea lions. Visitors can watch them swimming, sleeping and feeding.
Seaquarium Le Grau du Roi is situated in Grau du Roi Port Camargue, next to La Grande Motte. You can reach it from Montpellier by taking the D21 (to Perols) and then the D62 (past La Grande Motte). From Nimes, take the D34 at junction 27 on the A9, then pick up the D61 towards La Grand Motte. When you get into Le Grau du Roi, head for Port Camargue.
6. Fun activities South France - Canoeing up the Gorge du Verdon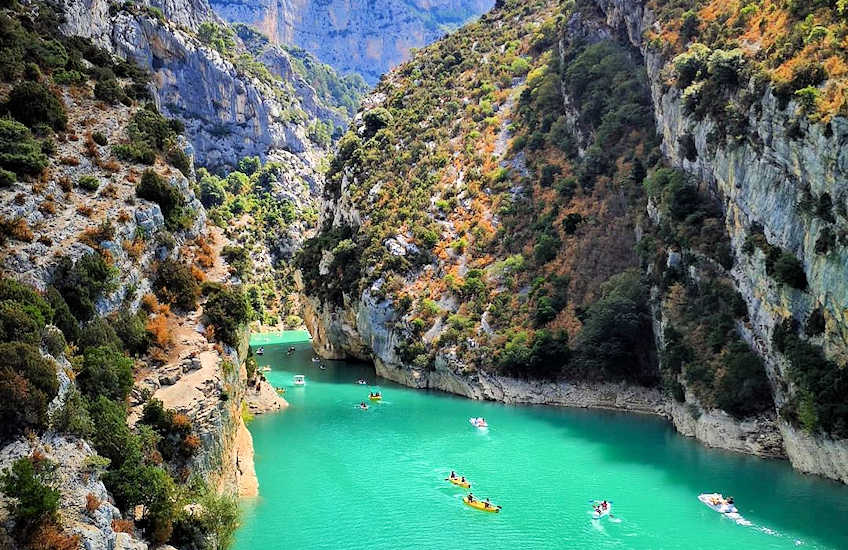 This is our boys' favourite day out in the South of France. The Gorge du Verdon is a massive canyon with a river running through it. It is often referred to as France's equivalent to the Grand Canyon (but I think that this is stretching it a bit). The amazing thing about the Gorge du Verdon, is that it was only discovered about 100 years ago. I mean seriously, how could they have missed it for all these years? It was not exactly playing hide and seek.
We normally hire canoes from a place near the village of Montmeyan. The canoe hire shop is open from 10.00 until 18.30. It costs around €50 for around 2 hours (which to be honest is about long enough). Even if you take a picnic and stop off half way along, by the end of 2 hours in a kayak your back and shoulders are pretty sore. The key thing for our kids is to find the biggest rocks and then to clamber out of the canoe and jump into the water (the aim being to splash their mum as much as possible).
The Gorge du Verdon is about 25 mins North East of Aix-en-Provence.
7. Cool things to do South of France - Ecopark Adventures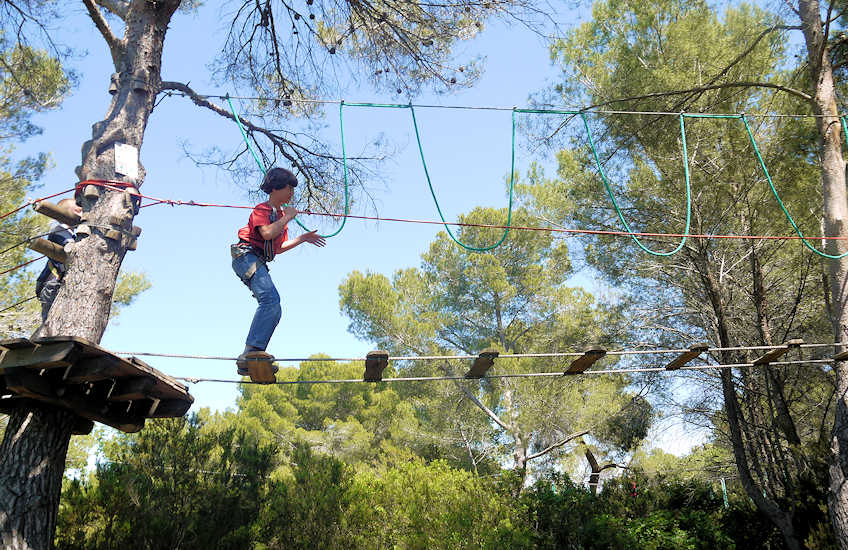 If you're looking for an activity for your children with a bit of a difference, then Ecopark Adventures could be for you. Set in dense forest in the hills above Toulon, Ecopark specialises in tree climbing adventures, encompassing abseiling, tree canopy walks and rope ladders. Whilst this may not be for those fearful of heights (like me!), this is great fun. It takes you back to being 10 years old again. Oh and the kids will enjoy it as well. Our lot thought it was brilliant and they slept like Pandas in the car on the way home.
Ecopark runs two tree climbing parks. The one we went to was close to the village of Sollies-Ville which is about 25 mins from Toulon. They do run another park closer to Marseille, but this one was more convenient for us as we were visiting the grandparents in Toulon.
The parks are well managed and the instructors give a full safety demonstration before you start. Everything is controlled by zip wires so it is virtually impossible to fall. The Ecopark opens from 13.00 everyday and closes at 19.30. The minimum height restriction is 1.10m and to be honest I think that under 6s would struggle a bit with even the lower level courses. I didn't think that it was too expensive. They do provide a family ticket (as long as you have 5 or more people participating - which suited our family of 5).
8. Family activities in South of France - Velorail Sainte-Baume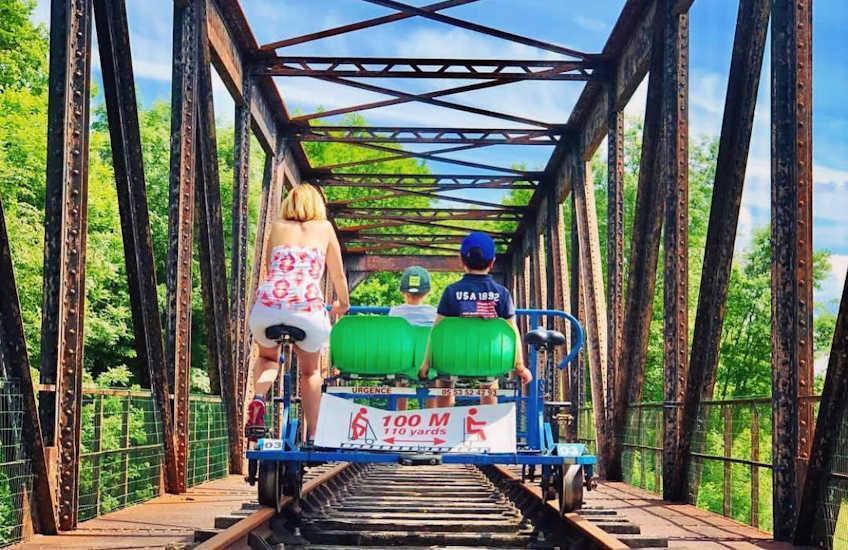 If you are looking for something a bit different that can entertain all ages, then the Velorail at Sainte-Baume in the heart of Provence, is just perfect.
So how to describe it?? Well if you remember watching those old Laurel & Hardy films where they used to get stuck on a railway line on an old bogey cart, then that is sort of like Velorail. It is a metal cart with 2 bikes on the front that pedals you along the railway line. Actually, that was a pretty rubbish description, but hopefully you sort of get the idea.
The main thing to focus on is that you are out in the open countryside cycling along an old railway line that tajkes your through tunnels and over bridges. The views are great and everyone can take it in turns to pedal, whilst the others sit and admire the view. You cycle for about 1.5 hours and then an old steam train comes and collects you for the return trip. When we did it, we started a trend of holding our hands up and screaming whenever we went through a tunnel. At first the people behind us thought we were mad! But eventually they joined in as well until we had the whole line of carts doing it.
The Sainte-Baume Velorail is located just off the A8 autoroute at junction 33. Velorail opens from 10.00 each day (from 14.00 in the low season from September to March). The ride takes about 2 hours and they are pretty strict on you departing on time. There are 3 set departure times (10.00, 14.00 and 16.00). This is so that they can arrange your collection by the steam train. I would still aim to get there about midday because there is a nice picnic area. It costs €27 for a party of 5 (basically you get 5 onto one buggy).
9. South France activities with kids - Barben Zoo, Provence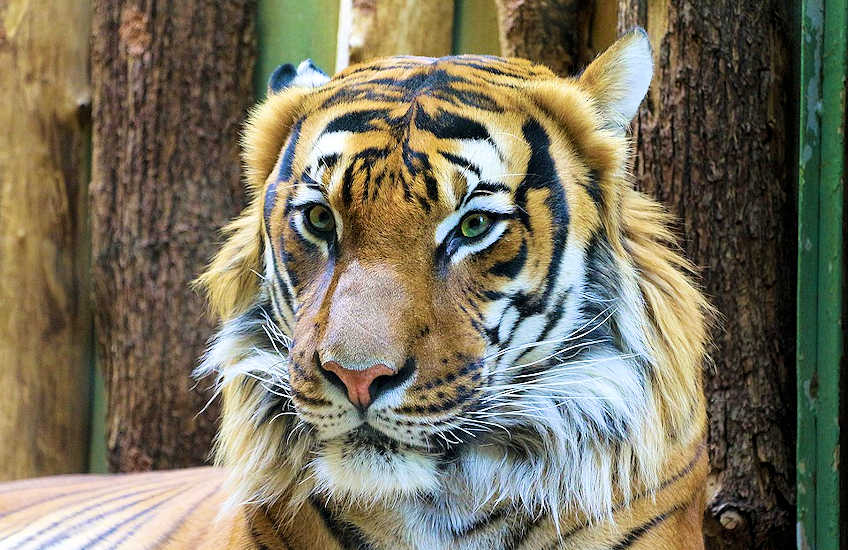 Barben Zoo - or Parc Zoologique de la Barben, to give it its full title - is a good day out in a lovely parkland setting close to Salon de Provence (about 20km from Aix-en-Provence). Zoos are always a hit with our boys and we easily spent 4 hours walking round and we still didn't see all of the animals. There are bears, giraffes, lions, cheetahs, leopards, rhinos, antelope - you name it. It is some years ago since we went (I think we went for my middle sons 7th birthday and he is 14 now!).
I distinctly remember it being as hot as hell and there was not much shade. So I would certainly advise taking plenty of sun block and hats. The bird demonstration was pretty good. You sit in this little amphitheatre and the birds of prey swoop down over your heads.
Barben zoo is located off the A7 autoroute (Exit 15). Then you follow signs for the village of Pélissane. It is pretty easy to find and there are plenty of signs. The zoo is open everyday from 10.00 to 18.00. It costs around €10 for children and €15 for adults.
10. Holidays South France children - Marineland, Antibes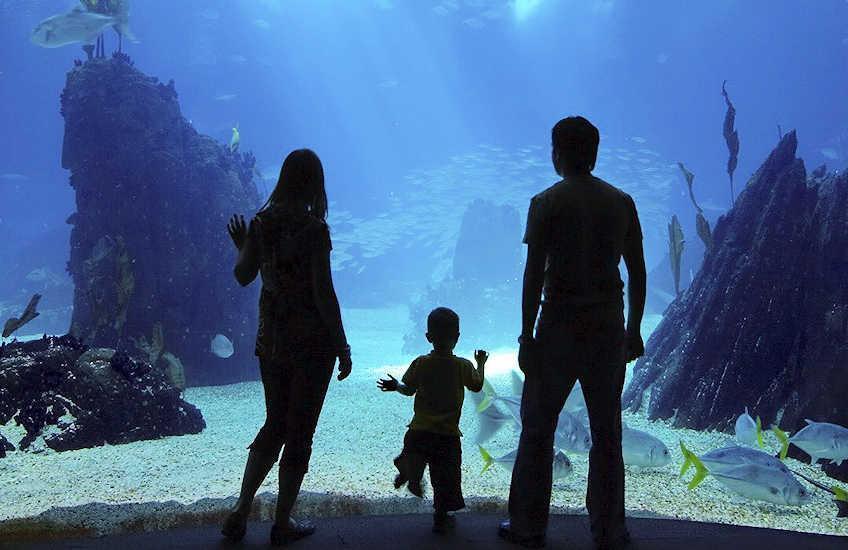 I have to admit, I have not been to Marineland, but we have some friends who took their kids and they said it was very good. It is not cheap, but they said that the park is laid out really nicely and the organised shows were very good.
The entry price is about €50 for adults and €35 for kids, but this does give you access to both the Marineland and the Kids Island (which is an adventure park for smaller children) or the Aquasplash water park.
In Marineland itself there is a shark tunnel, polar bears, penguins, sea lions and turtles. The Kids Island by the look of it involves face painting, a cowboys shooting gallery and pony rides, etc.
Marineland is located just on the outskirts of Antibes, in between Nice and Cannes. You can find it by coming off the A8 Autoroute (Biot exit). The park opens from 10.00 am each day and closes at either 18.00 or 19.00 depending on the season.
Tags: Nice France, Antibes South France, Kids France, Water Parks