Aquasplash Cote d'Azur water park Nice France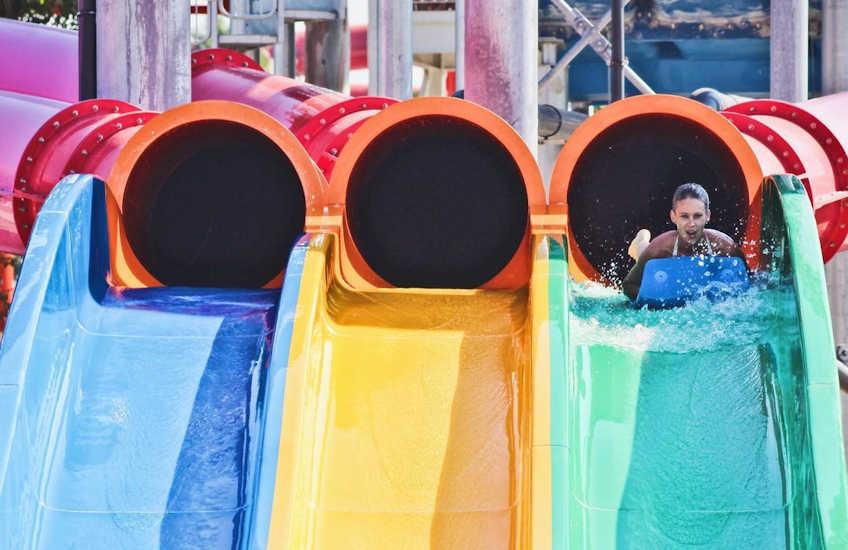 Aquasplash is part of the Marineland aquapark facility in Antibes, close to Nice. This complex includes a sea aquarium, kids adventure theme park, golf course and a water park. If you are looking for things to do in Nice, France, this summer, then Aquasplash can easily entertain your kids for the whole day.
This park does have some long flumes, but overall it seems to cater for a younger age group of kids (6-14 years). There is the usual lazy river, wave pool and big slides involving dingy boats and donuts (Spaceboat and Side Winder). The main attraction seems to be the Draguero, which is a 12m high water slide - but to be honest, if your kids are teenagers they will probably find this a bit tame. They also have a height limit of 1.4m on this slide, which will rule out any kids under 12.
Aquasplash water park France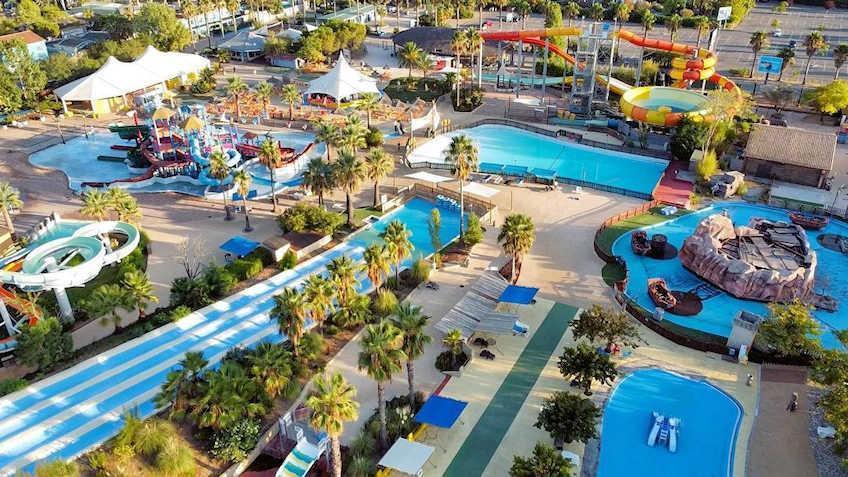 The Aquasplash Cote d'Azur water park is located just off the A8 Autoroute on the outskirts of Antibes, close to Biot. It is a short 10 minute drive from Nice (or you can catch the train to Biot train station. The park opens from the middle of June to the first week of September.
The ticket price is €27 for adults and €21 for kids (although they do provide a family ticket and a nice touch where you get 50% off if you go on your birthday.
You can find Aquasplash water park at: 306 Avenue Mozart, 06600 Antibes, France.
Telephone: +33 04 93 33 49 49
Website: Aquasplash Cote d'Azur
Tags: Nice France, Kids France, Tourism South France, Water Parks