Provence restaurants: La Campana, Bargemon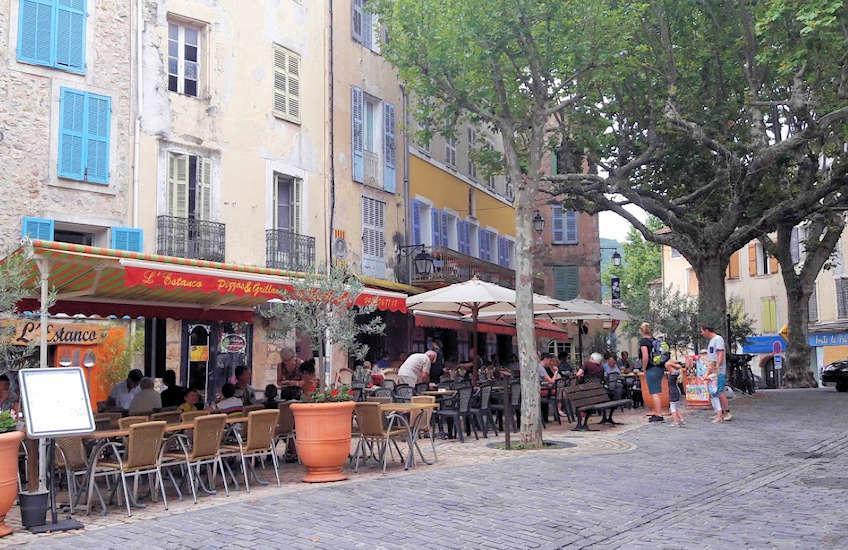 Another small restaurant in Bargemon, Provence, is the La Campana restaurant run by the wonderfully entertaining Chef Nicholas. Nico is both the Chef and the Maitre D' of La Campana. Perched behind his grillade and wood oven, he is always chatting to guests in English, French and whatever other language he can muster. His wife is also actively involved in the service (and cooking).
I would probably describe the main courses at La Campana as good hearty Provencal dishes - lots of meat, fish and poutlry. If you are a vegetarian, then your choice is going to be a but limited. But it would be wrong to classify La Campana as just a grillade restaurant. The starters and the deserts reveal a lot of finesse and Nico's celebrated Chicken Khmer also demonstrates some eastern influences.
During the summer, the La Campana restaurant has a lovely seating area over-looking the square in central Bargemon. On a warm evening, supping on a chilled rose wine and watching the world pass by - this is the perfect start or end of your holiday in Provence.
La Campana restaurant, Bargemon, Provence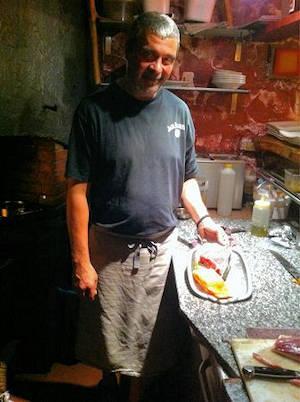 La Campana is not a big restaurant, around 20 covers, so if you are visiting in high season you would be advised to book ahead. Specialities of the house seem to be the steaks, swordfish, lamb gigot, maigret de canard, chicken khmer and grilled tuna. You can also order fresh pizzas cooked in the wood oven. The starters feature goats cheese profiteroles with pesto, St Jacques salad and tuna carpacio.
The La Campana restaurant is open for lunch and evening meals. The lunchtime menu board ranges from €15-€19 and an evening meal for two (with wine) will set you back about €50. Bargemon is a lovely village to visit, with lots of narrow streets, small squares and fountains. The local area has a typical Provencal cuisine, with flavours of rosemary, thyme, oregano, sage and bay leaf featuring heavily in the local recipes.
You will find La Campana restaurant at rue de la Resistance, 83830 Bargemon, France. For reservations please call +33 +33 (0)4 94 76 63 15/ 06 21 55 14 87.