La Villa Madie, Cassis French restaurant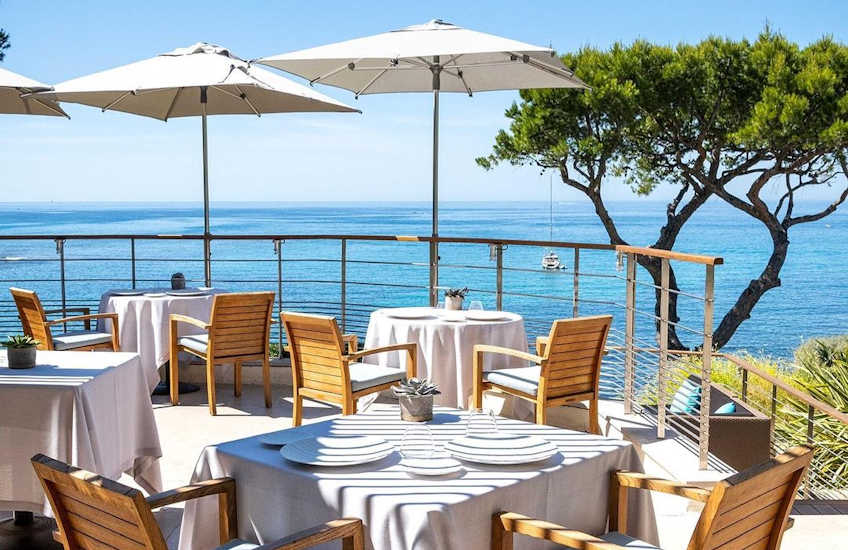 Overlooking the Bay of Cassis in South France, La Villa Madie is a 2 star Michelin French restaurant run by the dynamic young couple, Marielle & Dimitri Droisneau. They took over the restaurant in 2013 and it did not take long for them to make their mark. During 2014, La Villa Madie achieved 2 Michelin stars, joining an exclusive group of just 6 restaurants with 2 Michelin stars and above in the South of France. In 2020, the Michelin judges described La Villa Madie as follows:
La Villa Madie has gone on to retain its 2 Michelin stars and to establish itself as the best restaurant in Cassis, France. Along with the Mirazur restaurant in Menton, run by Mauro Colagreco; La Villa Madie is helping to set the scene for creative young French chefs to recapture the dominant place of French cuisine in the world.
La Villa Madie, Cassis French restaurant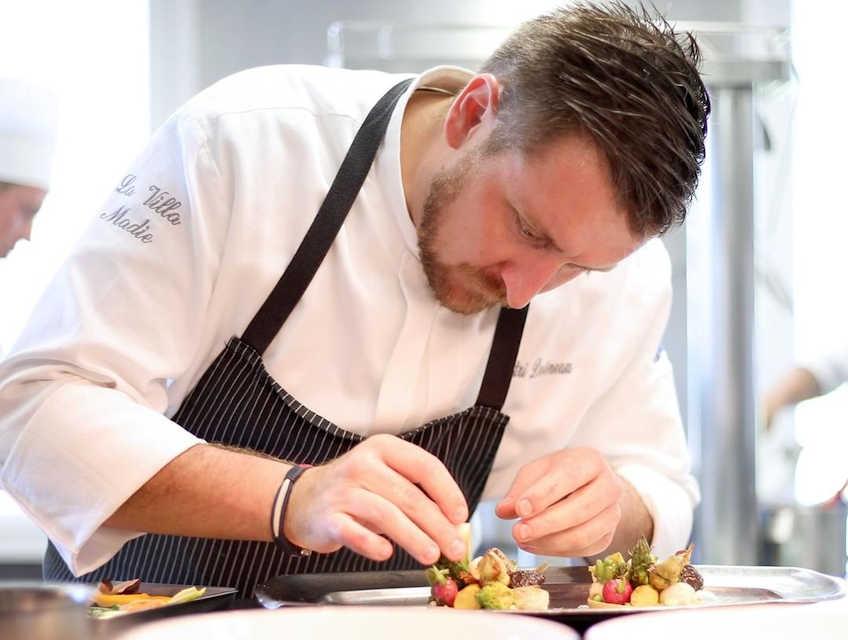 Marielle is in charge of the front of house, bringing her experience from working under some of the big names of French cooking such as Michel Bras, Michel Guérard, Marc Veyrat and Martin Berasategui. She met up with her future husband and Head Chef, Dimitri Droisneau, when they worked together at La Réserve de Beaulieu, close to Monaco. Dimitri originally hails from Normandy in the North of France. He has worked at some of the top restaurants in Paris such as La Tour d'Argent, Le Lucas Carton and Le Bristol.
After Paris, Dimitri moved to the South of France, taking up a position at La Réserve de Beaulieu where he rose up to become Head Chef. During his time at La Réserve de Beaulieu, Dimitri achieved 2 Michelin Stars. In 2013, Marielle and Dimitri leapt at the chance of running their own restaurant together and the result is La Villa Madie restaurant in Cassis.

La Villa Madie is a modern building with a panoramic view across the sea. It is located on the eastern side of Cassis, just underneath the enormous cliffs that frame the town. From the long bay windows inside the restaurant, you can enjoy fabulous views all year round. But it is in the summer months that La Villa Madie really comes into its own. The large terrace is the perfect place to eat, with the sea just below and the dramatic cliffs of Cap Canaille as your backdrop.
Fine dining Cassis French restaurant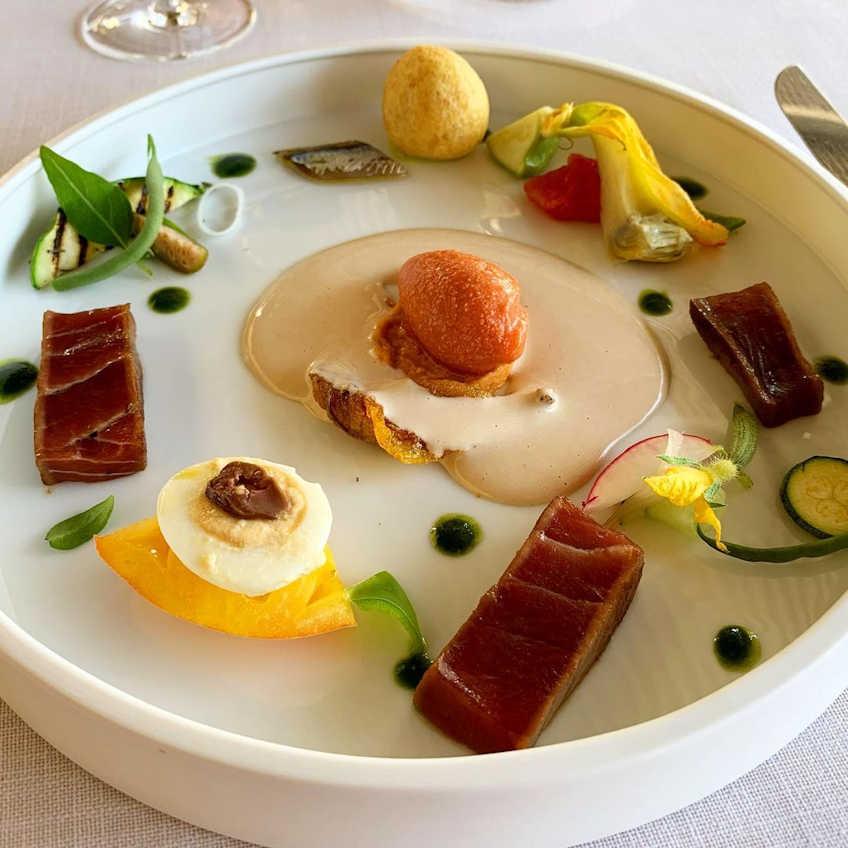 The cooking at La Villa Madie restaurant in Cassis is high-end gourmet food. The menus range from a 4 course menu at €75 and an 8 course signature menu at €215. The signature menu includes an Appetizer, 6 dishes, a cheese plate and 2 desserts.
Amongst the signature dishes prepared by Chef Dimitri Droisneau, include Grilled Mediterranean Royal Lobster with a Saffron Broth, Grilled Calamari and Red Mullet with a "Calanques vinaigrette", Rabbit and Palamos Prawns with a Provencal sauce and Veal sweetbreads with celery root, black truffles and lemon zest.
The wine Sommelier, Lionel Legoinha, has worked at La Villa Madie since 2007 and he has assembled an impressive wine list containing local Cassis wines and wines from across France. The wine list contains over 550 vintages.
La Villa Madie, Cassis French restaurant
The La Villa Madie restaurant Cassis is open from Wednesday to Saturday, for lunch and dinner. Please note that there is a formal dress code at the restaurant, for men this means no shorts or sandals. Bookings for lunch are taken for between 12.00 to 13.15. Evening reservations are taken from 19.00 to 21.15.
You will find La Villa Madie at Avenue de Revestel-anse de Corton, 13260 Cassis, France. For reservations call +33 04 96 18 00 00 or consult the website La Villa Madie Cassis French restaurant
Tags: French restaurants, Cassis France