La Colombe d'Or St Paul de Vence restaurant, France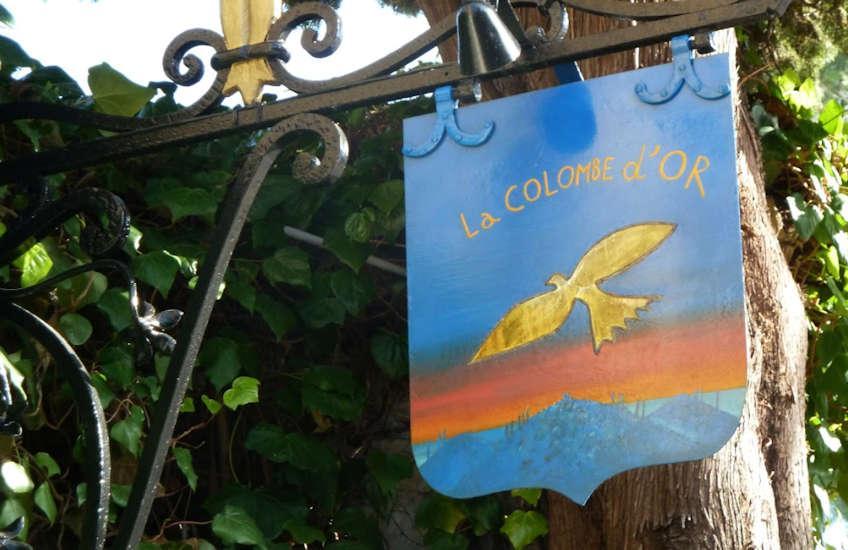 The Colombe d'Or restaurant in St Paul de Vence, France, is a famous old French restaurant that has welcomed a whole host of famous diners during its 95 year history. La Colombe d'Or restaurant was opened by Paul Roux and his wife Titine in 1920 as a fairly humble café bar. Its main distinction, was that it had a large open terrace, where people would come at the weekends from the neighbouring villages to dance. Eventually, the cafe-bar was transformed into a small hotel. At the time it only had 3 rooms and even today, there are just 13 rooms.
What made La Colombe d'Or distinct was Paul Roux's passion for art. He cultivated friendships with many local articists, many of whom contributed art works to be displayed in the restaurant (including a piece by Picasso). Later on, artists have decorated various parts of the hotel, including the famous Irish artist, Sean Scully, who has created a large ceramic in the swimming pool area.
During the 1950's, La Colombe d'Or restaurant attracted a loyal following from artists and actors, such as Picasso, Marc Chagall, Henri Matisse, the Spanish artist, Joan Miro; the French film star, Yves Montand and the American sculptor, Alexander Calder. Yves Montand married his bride, the film actress Simone Signoret, at La Colombe d'Or in 1951.
La Colombe d'Or St Paul de Vence restaurant, France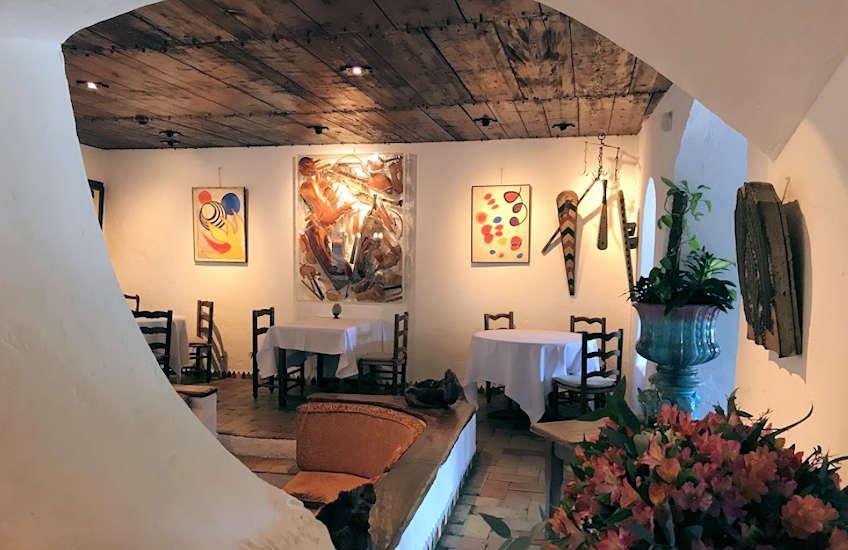 Since the 1950's La Colombe d'Or restaurant has continued welcome a whole series of famous visitors. The actors Roger Moore and Michael Caine were regular diners; as was Marlon Barndo, the American singer, Harry Belafonte; U2 frontman, Bono; Victoria and David Beckham, Elton John, Jack Nicholson, Madonna, Sting, Bill Wyman from the Rolling Stones; the American actress, Lynsey Lohan, to collect art since the 1950's and this restaurant in St Paul de Vence continues to be the coolest place to hang out on the French Riviera. The Roux family continues to run the Colombe d'Or hotel.
The Hotel is located on the edge of St-Paul de Vence and prices for the rooms varies between €250 to €430 (depending on the season and size of the room).
Colombe d'Or restaurant St Paul de Vence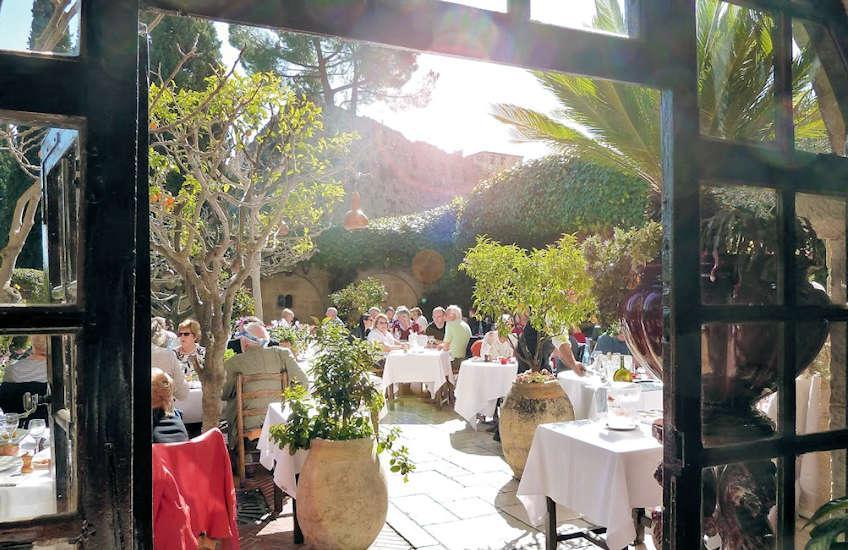 The food at the Colombe d'Or is traditionnal French cuisine, with a Mediterranean feel. The main restaurant seats approximately seventy people, with space for a further thirty people in a private dining room. During the summer the beautiful garden terrace can accommodate one hundred diners.
You can find La Colombe d'Or restaurant at Place du Général de Gaulle, 06800 Vence, France. For reservations call 33 4 93 32 80 02.