Best restaurants in Cassis France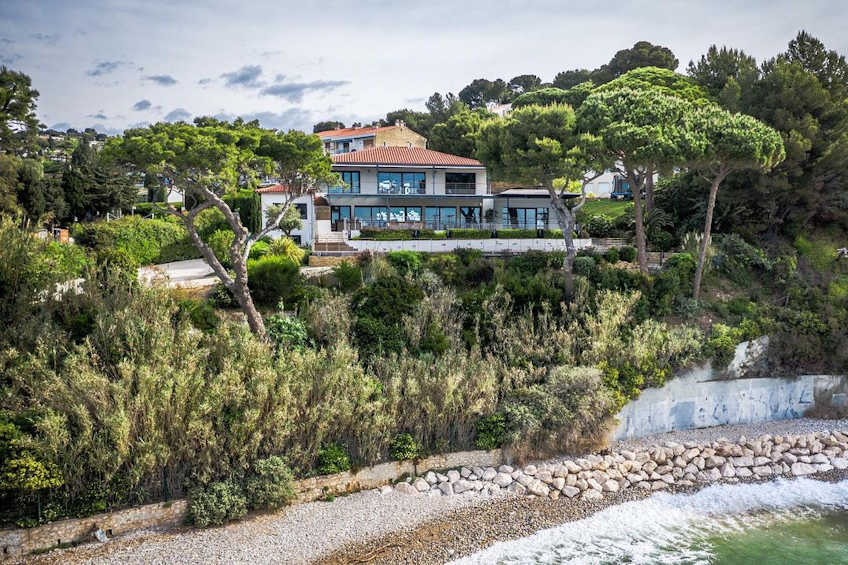 The beautiful coastal town of Cassis in South France, is home to some excellent restaurants. Here we have selected the best restaurants in Cassis, France, for you to try during your stay. Cassis has lots of terrace cafés and restaurants offering a range of lunch and dinner options at varying prices. More restaurants can be found in the numerous little streets leading from the port into the town. Most of these are ok, but if you are looking for a restaurant in Cassis that is a bit special, then choose from our selection of the 5 best restaurants:
# 1 La Villa Madie restaurant in Cassis, France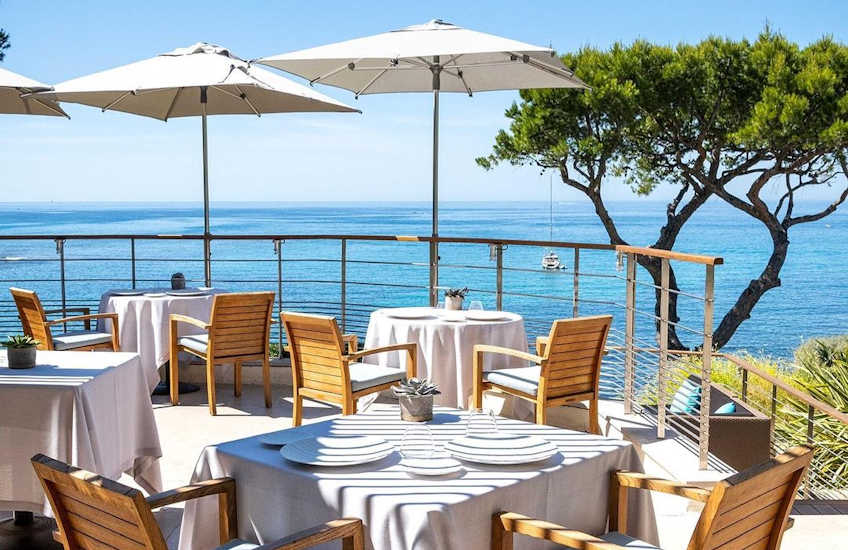 Situated at base of Cap Canaille in Cassis, La Villa Madie restaurant is run by the dynamic couple, Marielle & Dimitri Droisneau. The cooking at La Villa Madie restaurant in Cassis is high-end French and Mediterranean cuisine. The menus range from a 4 course menu at €75 and an 8 course signature menu at €215. The signature menu includes an Appetizer, 6 dishes, a cheese plate and 2 desserts.
From the long bay windows of the restaurant, you can enjoy the sea view all year round. In the summer months, the terrace is the perfect place to eat, with the sea just below and the dramatic cliffs of Cap Canaille as your backdrop. This restaurant in Cassis maybe expensive, but the dramatic setting and great food make it worth it.
The La Villa Madie restaurant Cassis is open from Wednesday to Saturday, for lunch and dinner. Please note that there is a formal dress code at the restaurant, for men this means no shorts or sandals. Bookings for lunch are taken for between 12.00 to 13.15. Eveneing reservations are taken from 19.00 to 21.15.
You will find La Villa Madie at Avenue de Revestel-anse de Corton, 13260 Cassis, France. For reservations call +33 04 96 18 00 00 or consult the website La Villa Madie
#2 Le Grand Bleu, Cassis French restaurant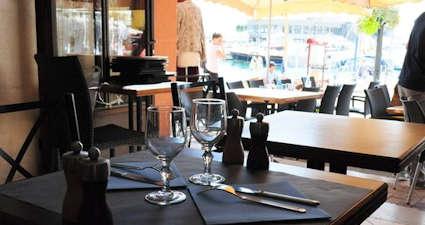 French and Seafood cuisine in a beautiful setting on the old town marina.
#3 Restaurants Cassis France: Les Roches Blanches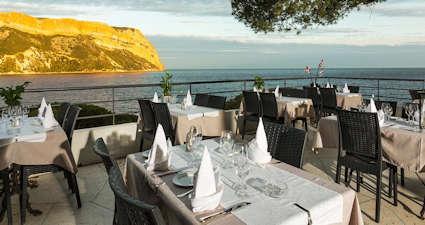 Les Roches Blanches could make the list of the best restaurants in Cassis just for the views alone. But what you will find is that this restaurant combines stunning views with excellent cooking as well.
#4 Best restaurants in Cassis: Le Passage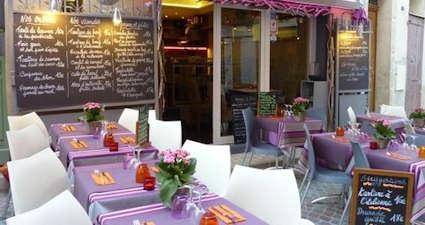 In an alley behind the harbor, a small eatery with tables inside and outside, good French home cooking.
#5 restaurants in Cassis France: Le Chaudron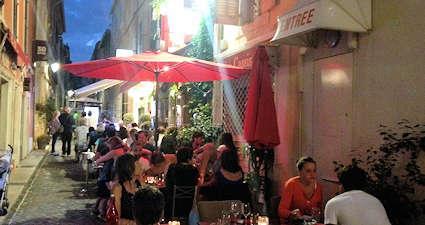 Cozy inside, seafront terrace outside, French and Mediterranean food, pricy but good value.
Tags: French restaurants, Cassis France