Roquebrune-Cap-Martin beaches France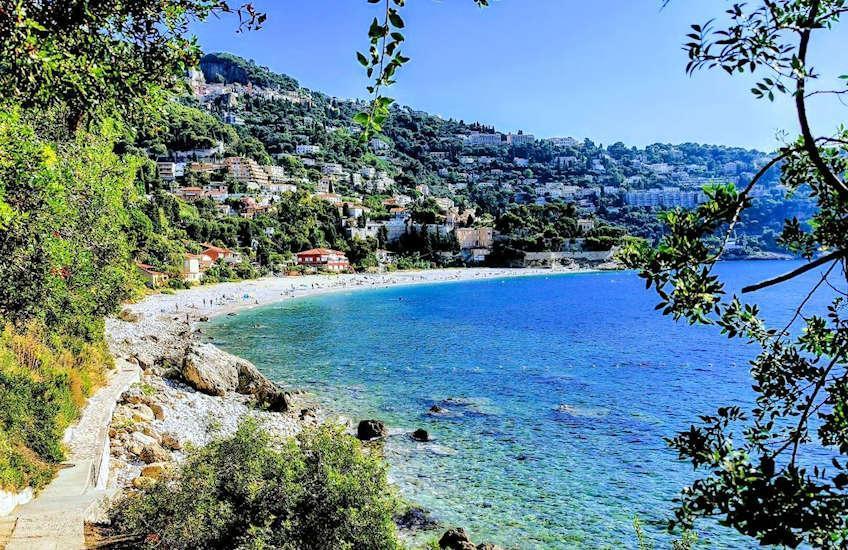 Roquebrune-Cap-Martin, France, is beautifully situated on the French Riviera and enjoys spectacular views of the bay of Menton and the Italian Riviera. This pretty French Riviera vacations resort is one of the most picturesque places to visit on the Côte d'Azur. The beaches around the Roquebrun Cap Martin are stylish and chic, offering visitors a true taste of the Riviera lifestyle. Roquebrun Cap Martin's proximity to Monaco ensures that it is very popular with visitors throughout the tourist season.
Roquebrune-Cap-Martin, France beaches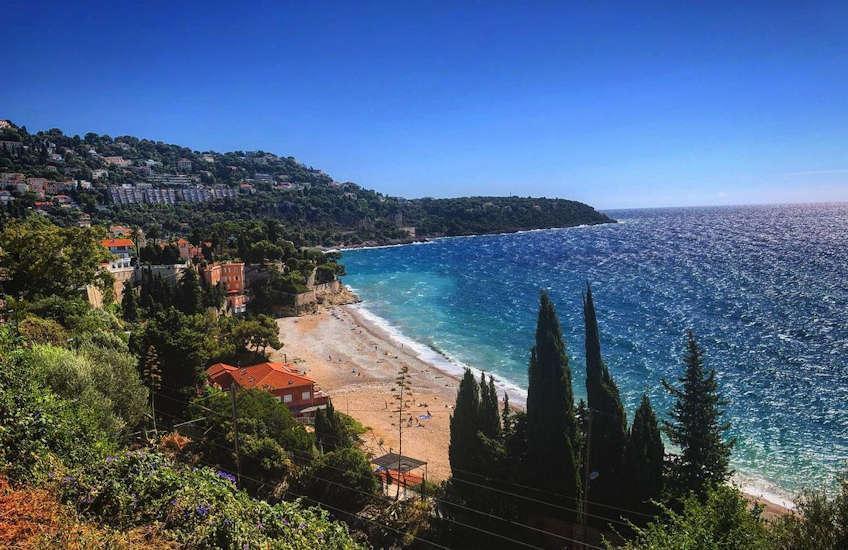 The two most famous beaches in Cap Martin, France, are Plage de Buse and Plage du Golfe Bleu, both of which are public beaches. Roquebrun-Cap-Martin beach is situated on the Eastern side of Cap Martin, long Promenade Cap Martin and Promenade Robert Schuman.
One alternative to the public beaches is the Monte Carlo private beach club. This is situated in a stunning location, looking out over a beautiful Côte d'Azur bay on Cap Martin. This luxurious beach is family friendly, offering a kids' club, an ice-cream bar, beach volleyball, ping pong, baby foot and WIFI access. There are 200 tents, 120 cabanas and 30 solariums for those wanting additional privacy. It is a luxurious spot to enjoy a sunny afternoon on the French Riviera. The Monte Carlo beach club is about a 20 minute walk to the centre of Monaco, or alternatively there is a shuttle bus operated by the hotel.
Le Corbusier and Roquebrune-Cap-Martin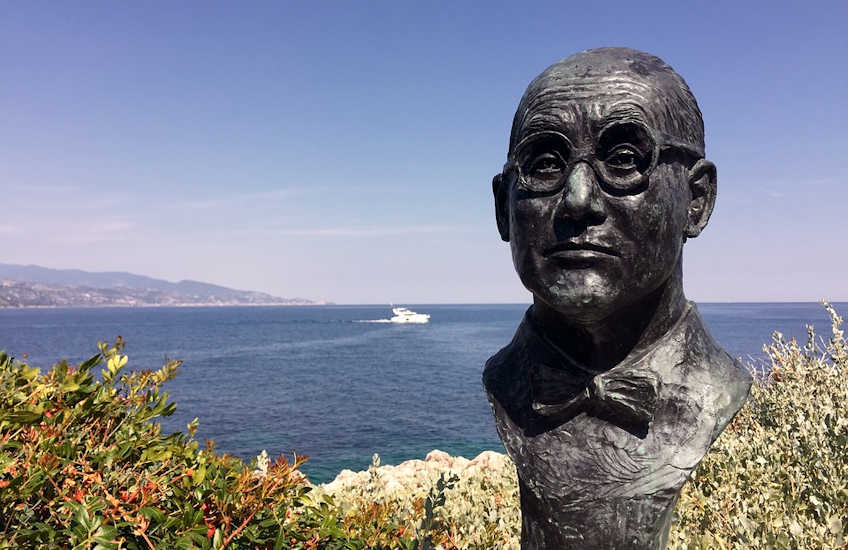 The famous Swiss architect, Le Corbusier, lived and died in Roquebrune-Cap-Martin. He was famous for designing the United Nations headquarters building in New York, Villa Savoye on the outskirts of Paris and his trademark house in Zurich (now simply referred to as the Le Corbusier House). The log cabin in Roquebrune (Le Cabanon), which he designed and built as his own holiday home and where he spent his last few years, is now a small museum which you can visit.
Tags: Beaches South France, Roquebrune-Cap-Martin, French Riviera, Cote d'Azur