Saint Raphael beaches Cote d'Azur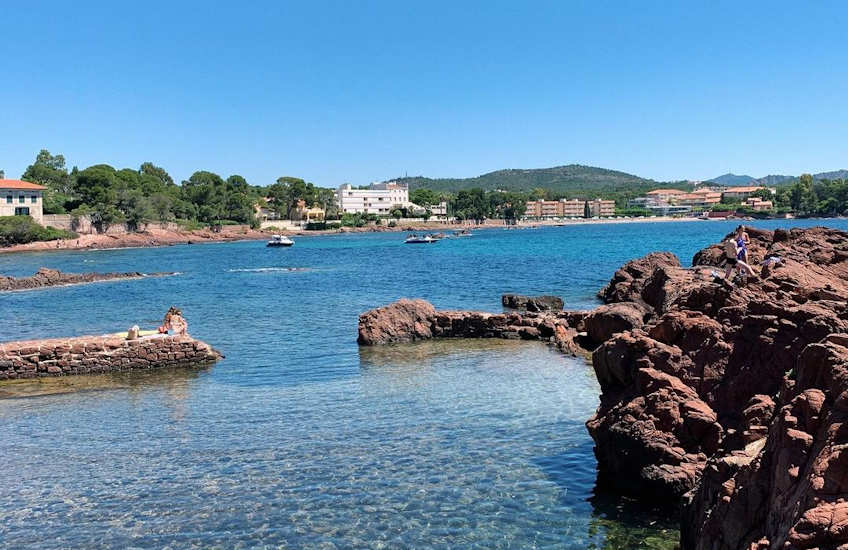 Saint-Raphael is a popular beach resort on the French Riviera. The 30kms of Cote d'Azur coastline around Saint Raphael boasts around 25 different beaches to choose from. These vary from golden sandy beaches to rocky inlets. The beaches in the centre of St Raphael get very busy during July and August, but if you venture slightly further afield, you are sure to find a nice beach.
Best St Raphael beaches Cote d'Azur
Saint Raphael is a lovely resort located on the French Riviera coast in the Cote d'Azur. This former fishing village developed during the early 20th Century and was famously the former home of F. Scott Fitzgerald (who wrote "Tender is the Night"whilst staying in St Raphael).
The best St Raphael beaches are located to the east of the town, in the direction of Agay. Veillat Plage in the centre of St Raphael beach is located close to the train station and looks out over the Bay of Saint Raphael. The beach is OK, but it can get ram-packed in the height of summer. The beach has lovely golden sand and is ringed by plenty of restaurants and hotels. There are a couple of beach bars (Malibu Plage and Sandy Plage) where you can hire sun beds and grab a meal or a drink or two. But I think the three best beaches to head for (if you have a car or use the public buses) are Plage du Tortue, Tiki Plage and Plage de la Pescade.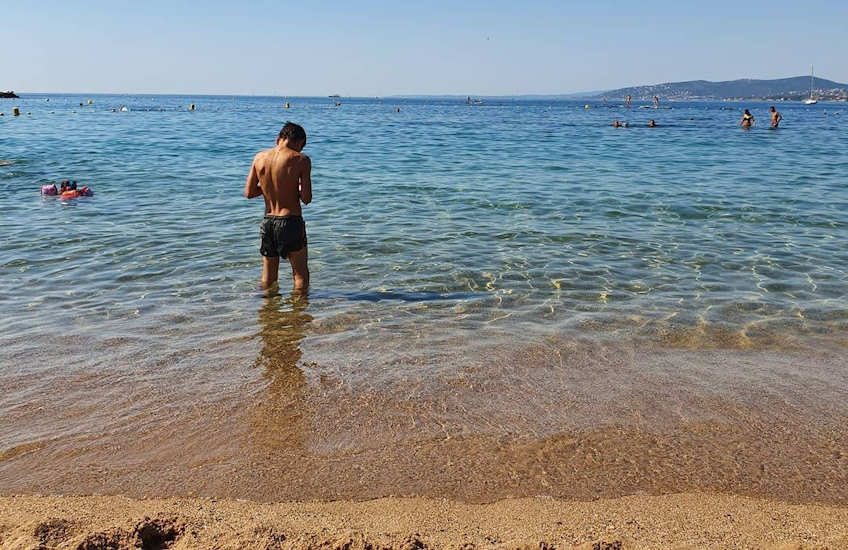 Saint Raphael beaches: Tiki Plage
Tiki Plage is a lovely sandy cove with crystal clear water. Tiki Plage is a private beach and whilst I am not normally a fan of paying to sit on a beach, I think in this case it is worth it, for the view alone. The beach has some nice rocks either side of the beach, which are excellent for snorkling. The beach is surrounded by trees and you have views up to the Esterel Mountains behind the beach. There are always plenty of families on the beach and the shallow waters make it perfect for young kids. The private beach club has wifi and you can have a decent meal here, as well as cocktails and a cooling beer.
Beaches Cote d'Azur: Plage de la Tortue
Plage de la Tortue is a lovely fine sandy beach that is located in the small resort of Boulouris. The beach is mainly occupied by a large private beach club, but on either side you can always find a spot or two. The views from the beach over to St Tropez in the west and the Ile d'Or to the east make Plage de la Tortue and interesting beach to visit.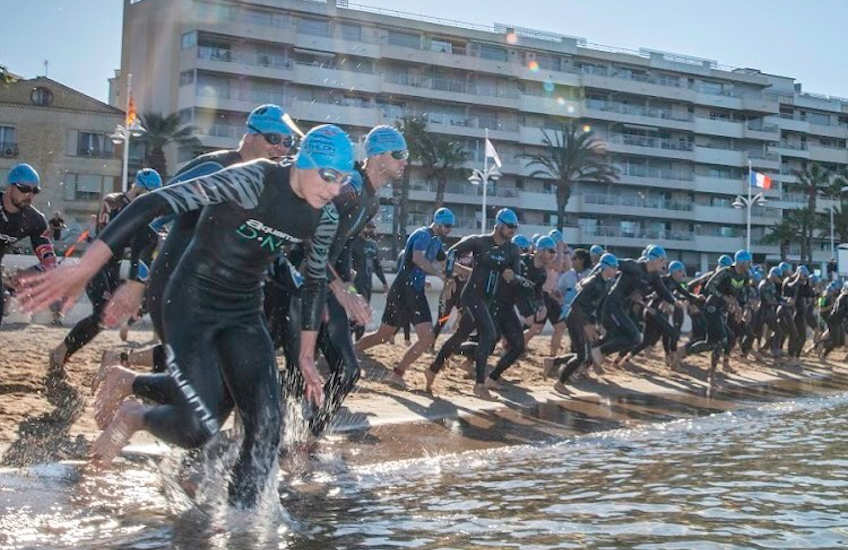 Saint Raphael annual Triathalon France
Cote d'Azur beaches: Plage de la Pescade
Plage de la Pescade is a different beach entirely (and perhaps more interesting). This small sandy cove is ringed either side by lovely red rocks, where you can find plenty of crab pools and great spots for snorkling. The water is clear and shallow, which makes it an excellent spot for young families.
Tags: Saint Tropez, Best French beaches, Frejus France, Saint Raphael France, Cote d'Azur