Cap d'Antibes beaches, South France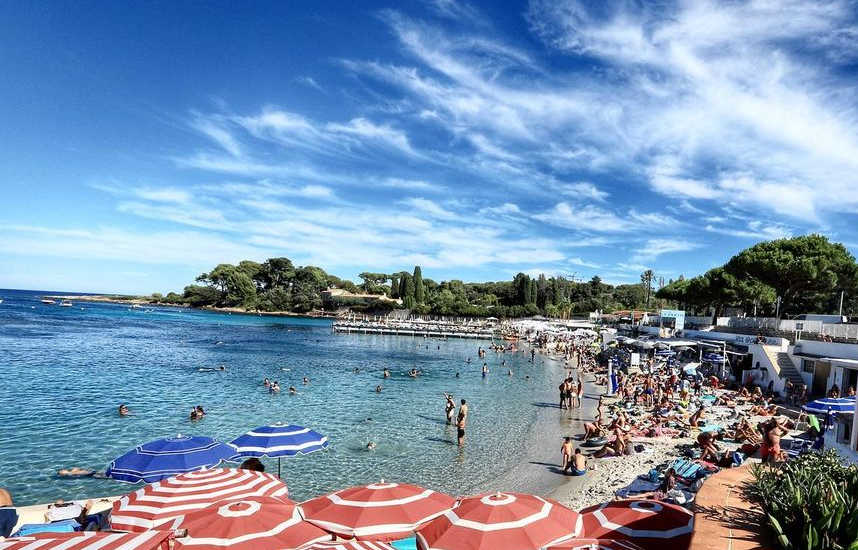 Cap d'Antibes has had a long association with the rich and famous. Since 1870 the glamorous Hotel du Cap, high up on the dense tree covered cliff, has been one of the most luxurious resorts in the world. Guests who have stayed there included Marlene Dietrich, the Duke and Duchess of Windsor and the former British Prime Minister, Winston Churchill, who spent many summers in the South of France prior to World War II. The actors, Elizabeth Taylor and Richard Burton conducted an affair and honeymooned there.
Pablo Picasso came to the town in 1946 and was invited to stay in the castle. During his six month stay, Picasso painted and started his fascination with ceramics and tapestries. When he departed Picasso left a number of his works for the municipality. The castle has since officially became the Picasso Museum. Roman Abramovich, the Russian billionaire and owner of Chelsea football club has a palatial mansion in Cap d'Antibes.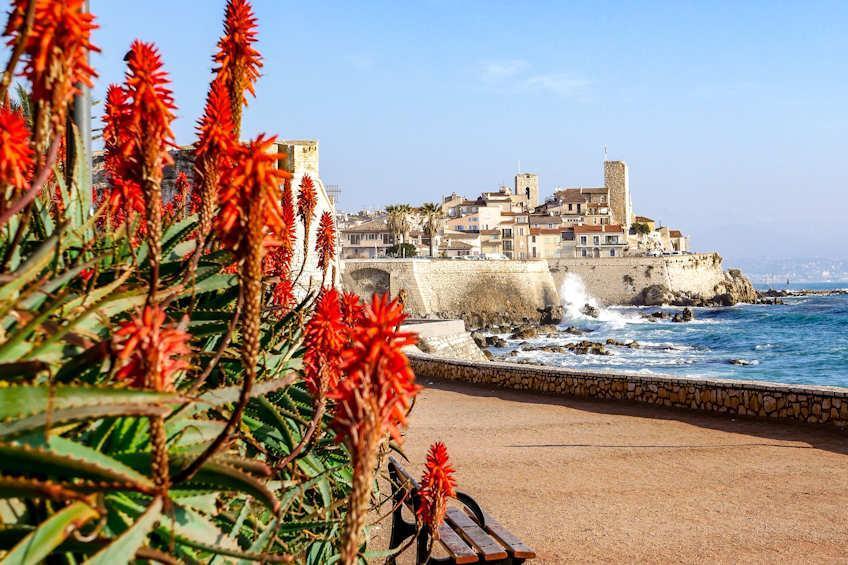 Cap d'Antibes beaches: La Salis, Plage du Ponteil, Plage de la Garoupe
There are 48 beaches along the 25 km of coastline that surround Antibes and Juan les Pins. The main public beaches are La Salis, on the edge of Le Cap d'Antibes and Plage du Ponteil. But be warned, the public beaches are usually very crowded in the summer time. The bay of La Garoupe has some beautiful soft sand beaches and provides a magnificent view of Antibes.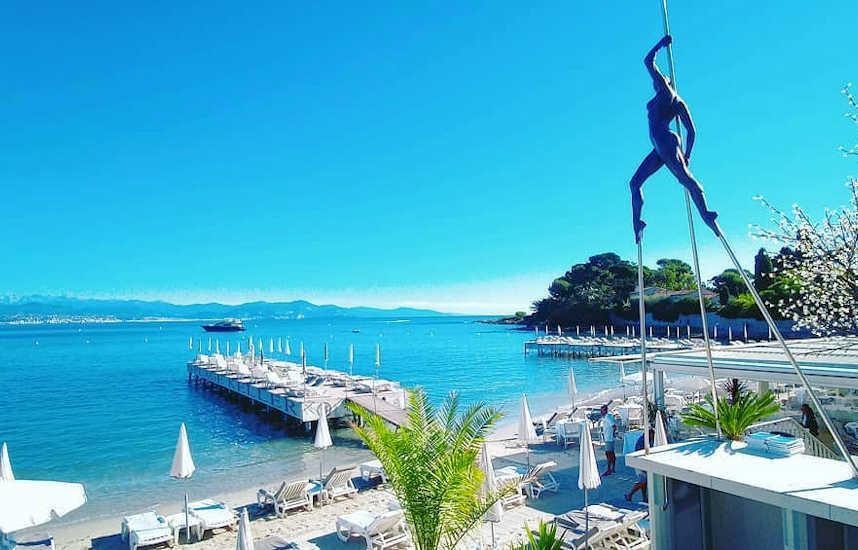 This is also a popular spot for snorkelers, attracted by the clear blue water. Classy (and expensive) beach clubs occupy most of the beach spaces, the coolest ones reportedly being Plage Keller and Plage Joseph.
Tags: Beaches South France, Cannes, Antibes South France, French Riviera